The power of distraction is strong!
Every time I think I'm getting my child back on track with a routine and remembering daily tasks, such as putting your shoes on before heading out the door, something steps in and punts that poor boy back to square one.
That something….is my ADHD ex….
It never fails. I get my boy back on track with our morning routing, remembering to bring things home from school, and feeding his guinea pigs. He pays attention and is proud of himself.
Then, the weekend comes and….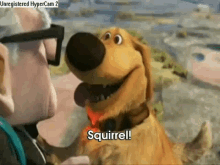 Every other weekend he goes to his father's or his father's parents house for a thorough brain washing.
Well, not a thorough brain washing, but….
I have come to think of my son like one would an alcoholic. When an addict is preparing to leave rehab they are told to remove themselves from the routines and the people who were a part of their addictive world, because they make it easier to fall back into these bad habits.
It's through these examples that bad habits fall back into a common practice. I know my ex-husband can't help himself. ADHD is what ADHD does….or something to that effect. But, add a small impressionable mind and it's like giving a pyromaniac a shiny new lighter. Somethin's gonna burn!
ADHD breeds ADHD – they nurture it in each other.
Not to say that this is a bad thing….sometime it can be quite helpful.
For example, on the first day of school, my son stood up and announced to his teacher that he has ADHD and that "his brain works a little differently." (I couldn't be prouder of my brave boy)
The teacher immediately said, "me too." She GETS him and is able to understand how he needs to be taught to learn. Big sigh of relief, right there.
When it comes down to it though, don't all of us have brains that "work a little differently?"
I'm left handed and, therefore, think with the right side of my brain. I'm a more creative type and not as mechanically or "spacially" aware (as I always say when my husband tries telling me the size of a room by using dimensions….I need examples, not numbers dude!)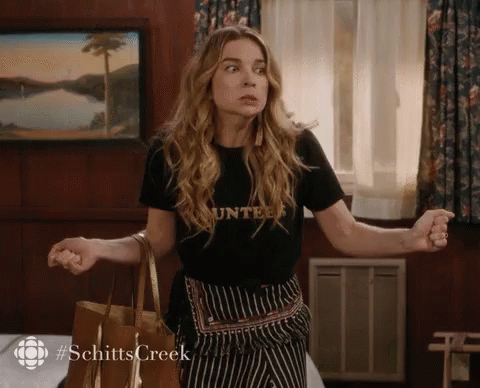 I have tried very hard to understand my son's way of thinking. I try to reserve time for he and I to connect – whether it's reading together before bed or having a special "date" time when we go off and do something, just the two of us.
Parenting is hard enough as it is, but throw a broken family, ADHD, and a constant struggle trying to re-teach all those skills every other week….I guess I should give myself a break.
My son as well.
I can't imagine the crazy jumble going on in that kids head. And he's such a people-pleaser too, so he is hard on himself already when he feels he has let me down.
I am not a patient person – I know this about myself. It takes a lot for me sometimes to calmly tell my son to pull his pant leg out of his socks for the hundredth time this month. Sometimes it comes out as a bark, but other times I'm able to take a breath and simply remind him.
Maybe I need a bumper sticker or something – a tattoo on his forehead – reminding me "This Too Shall Pass," or "Brake for Emotional Stability," or "Watch out for the idiot behind me" (that would be me – I'm the idiot behind him).
Maybe I should contact CHADD and have them use this bumper sticker idea. This wonderful online resource is VERY helpful, by the way. A sort of Al-Anon for ADHD people and their co-existers.
They have much more helpful advice than anything I have suggested thus far in my blogs…but do they have the humor?
So remember world – Brake For Emotional Stability and…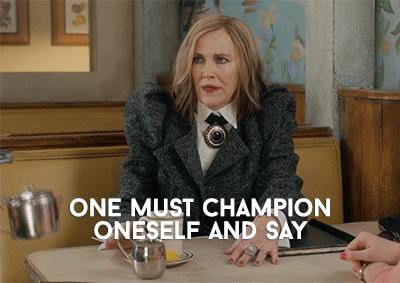 Have a great weekend! I will see you next week for more insightful? blogging and "Schitty" GIF's (I'm a little obsessed right now).