.
Happy Monday everyone! I hope your worlds are full of sunlight and happiness. I know mine is full of confusion, and everyone else's tension battering me about the head and shoulders.
The full moon is coming. It's the Hunter's Moon – October 20th.
First of all, what IS a Hunter's Moon?
It's a full moon when crops have been gathered, leaves have fallen and visibility is good for hunting and stocking up for the winter months. It is also when the full moon is visible on the horizon, where its brightness will cast a light on us all at sunset, making the day seem longer. It's also because of this special path along the skyline that is has an orange hue. The powers of illusion are awesome through Earth's atmosphere.
But it's the mystical side of this moon that haunts me?
The Hunter's Moon, or Blood Moon, or Sanguine Moon is connected with an "opportunity for spiritual growth and goal setting," according to Amanda from The Peculiar Brunette. This moon signals a time of preparation for winter, honoring and connecting with ancestors – learning from them and bettering ourselves with positive intentions.
I can feel it. Looking back, I always tend to pick this time of year to start writing again, or going on a diet, or picking up a new hobby. Last year, I went on the Noom diet and lost over 30 lbs. Yeah me!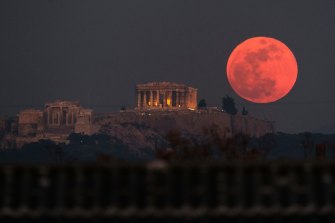 Robert McDowell goes even further stating that the moon is connected with Diana, the huntress, and Venus, the mother/creation goddesses. "The Hunter's Moon looks down on a world that is fully prepared for regeneration and rebirth. It awaits the labor, the bended knee and diligent tilling of physical and emotional soil."
The leaves are almost all gone and everything is laid bare, including the resolutions we will set for ourselves. It's through the guidance of the physical and the scared female that we can know ourselves more and our paths in this world.
"Until a man submits to the Divine Feminine, he is not wholly a man. The Hunter's Moon is a perfect moment in time to accept that truth or renew one's dedication to it." – Robert's got that right!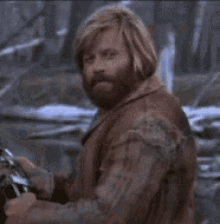 So what are your intentions? What goals are you setting for yourself to get through this winter?
Up in the Adirondacks we all need some kind of goal or hobby to make it through the seclusion and enclosure of winter. Cabin fever is real, my friends.
So, howl at the Hunter's Moon if you need to, but set those intentions.