Today, I'm taking a mental health day. I took the day off from work and didn't tell my husband (although, when he reads this he will know). I was supposed to go to a tarot reading with my mother, but the lady cancelled for illness.
I gotta say, I'm really bummed. A lot of decisions are being made in my life right now. A lot of different paths I'm going down all at once. I know I can't keep up this pace without getting sick, but I don't know which decision to put more energy into. No matter what I know I need to write, but will I make money doing it? Or will my fiscal health come from another direction?
I can't keep burning the candle from both ends. Some decisions need to be made.
Now, I know what you're thinking….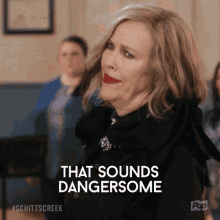 I'm not the kind of person who will base her life choices on what some cards and what a soft spoken voice says, but I do like some more points to balance my decision with.
While I wait for everyone to leave my house this morning so I can relax for a while on this, my mental health day, I am sitting at Nori's – the local natural food store/amazing cafe in town. If you are ever in the Saranac Lake, NY area you NEED to stop in. It's amazing.
So, I'm clacking away on my keyboard and enjoying the music and social banter of those around me when one of the "town crazies," as my husband calls them, walks by. The poor dear is homeless, dirty and wearing only a UVA sweatshirt and jeans – not even a hat on that bare head. I've seen him many times before. He never has a jacket, but always seems to find a cigarette or a cup of something every now and then.
As I sit in my privileged comfort, he comes inside to do a lap, probably to warm up, and points at phantoms in the corner. I'm not sure if it's mental illness or a history of drug abuse, but the man can be seen on Broadway most days cussing and waving his hands at people only he can see. As I pretend not to notice him, like all the other patrons, I realize something.
I'm pretty sure if I didn't have my writing I would be walking around talking to the characters in my head too.
Here I am feeling sorry for him, but I'm not as different from him as I would like to think. We are ALL a little crazy – or, at least I am. Who am I to judge?
Who knows, in another life I could have been the crazy lady giving every man who walks by the finger, talking to those character I never got a chance to hold down on paper, and smoking myself to oblivion. I could have been cold and alone instead of whining over the fact that my tarot card reading was cancelled, and I still need to take a mental health day.