When you're in the labyrinth of the creation of your own reality, it's hard to see through the mask you wear for others. The start of something new is always exciting, but how do you stop reinventing yourself when, every time you look in the mirror, you still see the same scared eyes staring back at you?
This kind of character keeps creeping into my stories I start to write, but I never finish.
Why?
Is this transmorphic person just too slippery and hard to hold on to? Maybe I'm not letting her do her thing. I keep trying to control her, which is impossible with a person like that. I wish I could let go and allow her to take over. Just let her write the story….
What do I have to lose?
Maybe she's that little person inside me who is always trying to get ME to try new things.
Maybe she's a shadow….
Either way, if anyone is reading this….
Are you reading this?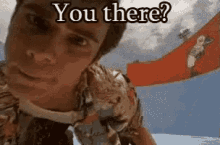 Please let me know if the first paragraph here makes sense to you.
Do you think it is a gripping first paragraph for a book or story?
Be honest!
Alice Hoffman said in her Facebook interview the other day that "as a reader, the first paragraph always feels so important."
I know when I pick up a book I always read the first page or so to see if it grabs me. Hoffman's books always do.
"Some stories begin at the beginning and others begin at the end, but all the best stories begin in a library." – The Book of Magic by Alice Hoffman.
It's so easy to get lost in books once they sieze a-hold of you….
The same can be said for writing.
Once I start, I tend to get lost and just scribble or type away. The letters turn into dandelion seeds, floating away. Some get lost in the folds of a travelers coat and are carried away to a new world, and some land at my feet to be trampled under my own heel.
The sacred space of a page can be daunting for a loan dandelion seed, but I like to allow my pen to point the way. Let the seeds navigate their way in hopes of finding the safety of a finished piece, which can blossom into so much more.
Let's see where this inky muse takes us….